The South Sudan Medical Journal exists to inform, educate and positively influence the development of Health Services in South Sudan.
The Journal is published quarterly in February, May, August and November.
The SSMJ is licensed under a
Creative Commons Attribution-NonCommercial 4.0 International License
eISSN 2309-4613
SSMJ is listed on the African Journals Online (AJOL) and Directory of Open Access Journals (DOAJ). Visit these sites to learn more.
Mailing List
If you have found our website useful please click here to donate now.
Vol 13 No 5 December 2020
SPECIAL MALARIA ISSUE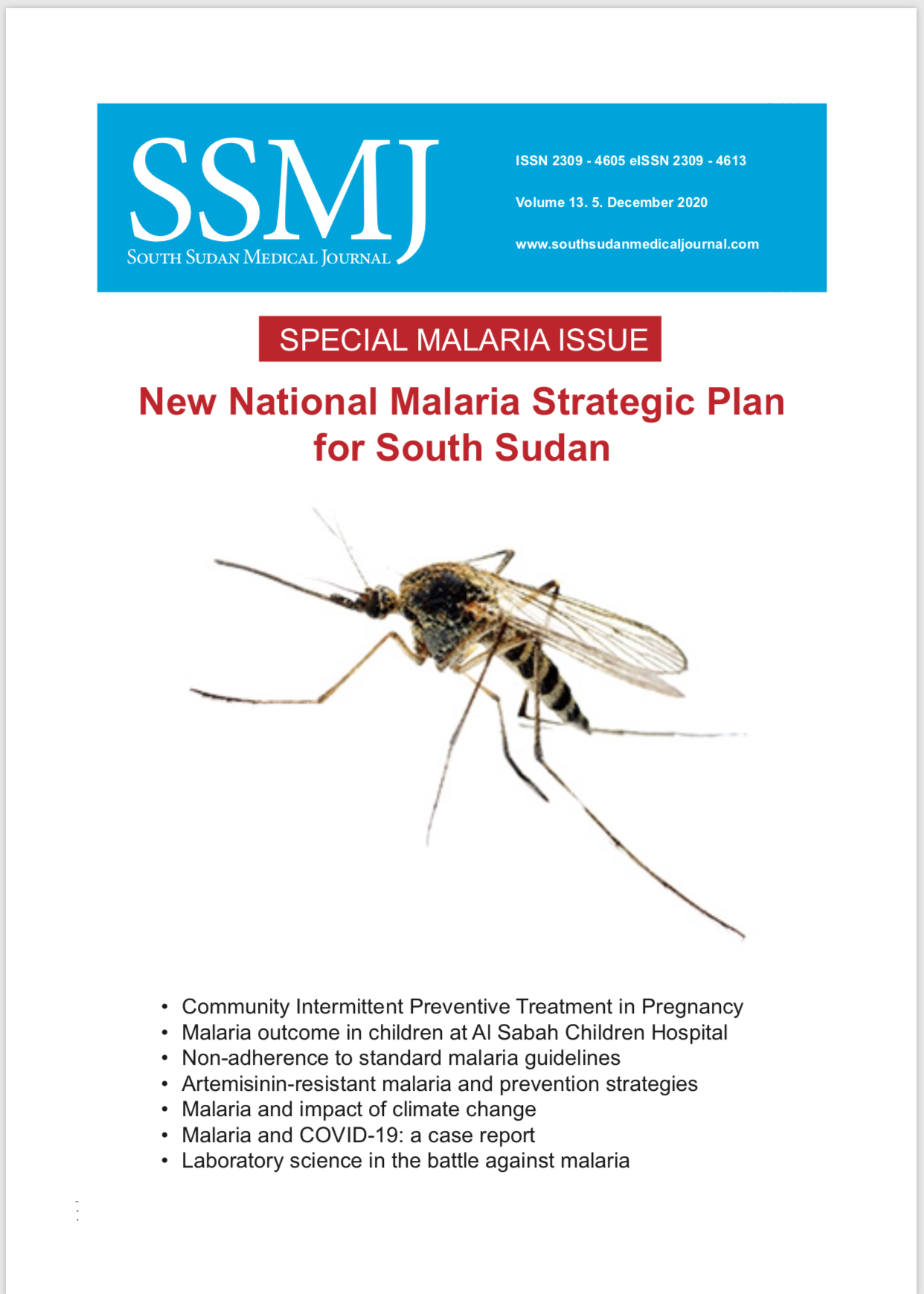 EDITORIAL
South Sudan's New National Malaria Strategic Plan 2021-2025 is a Game Changer
Harriet Akello Pasquale
Director, National Malaria Control Program, National Ministry of Health, Republic of South Sudan
The Ministry of Health of the Republic of South Sudan has just approved an ambitious 5-year National Malaria Strategic Plan 2020-2025 to control and prevent malaria, the third since South Sudan became an independent country in 2011. Read more.
See all articles from Issue 13 5 December 2020
+++++++++++++++++++++++++++
COVID-19 IN SOUTH SUDAN
The COVID-19 pandemic was confirmed to have reached South Sudan on 5 April 2020. The first four confirmed cases were UN workers. There were 449 new cases in December 2020, taking the total number of confirmed cases to 3558. The death toll rose to 63. The number of recovered patients increased to 3131, leaving 364 active cases at the end of the month.